Having laser eye surgery in Turkey is considerably cheaper than anywhere else. The price includes medical expenses and all necessary amenities. But how much does laser eye surgery really cost in Turkey?
The cost of laser eye surgery in Turkey
The cost of laser eye surgery in Turkey ranges from CHF 1,291.42 to CHF 1,490.10. This price takes certain parameters into account:
The clinic's reputation;
Medical history;
Clinic fees (consultation, operation, follow-up visit, follow-up) ;
The stay ;
2-eye surgery;
The possibility of being accompanied ;
Accommodation ;
Most clinics offer rates that include all these services. Prices for laser eye surgery in Turkey can therefore vary according to these factors. For some procedures, you can spend much less if the operation concerns only one eye and you are traveling alone. And in other cases, the price may be a little higher. Whatever the case, you'll benefit from top-quality services, a state-of-the-art technical platform and enhanced support.
Does laser eye surgery hurt?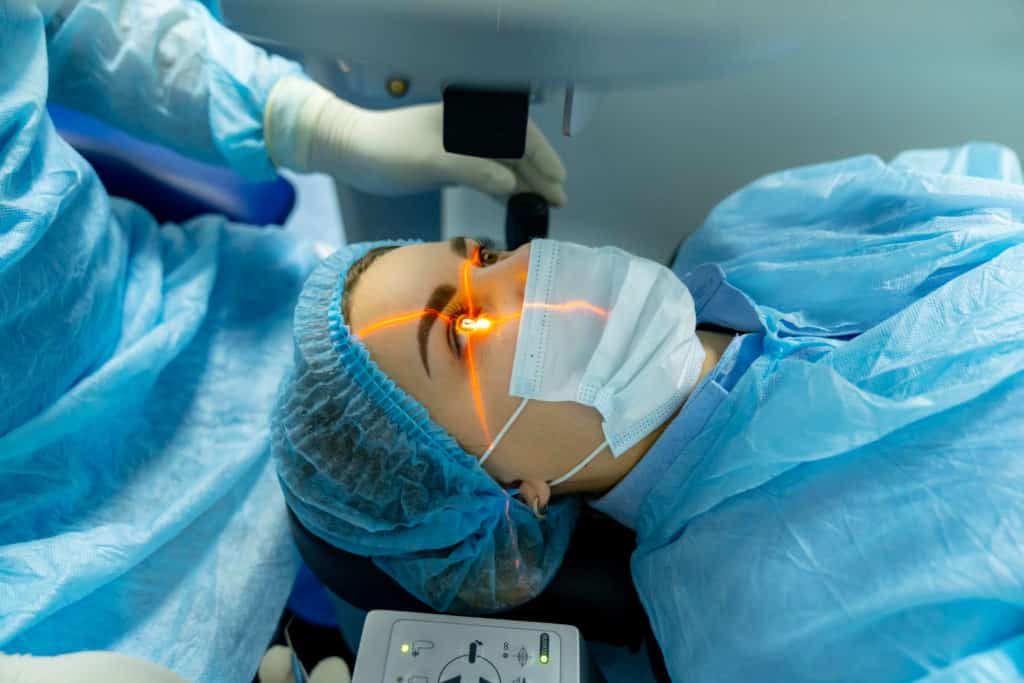 Not at all, laser surgery is painless. The procedure used is what is known in the jargon as ambulatory surgery. A local anaesthetic is applied to the eye, using anaesthetic drops. These drops create total insensitivity of the eyes and eyelids, and the patient feels no pain during the laser procedure. However, patients may experience some discomfort during laser eye surgery.
How does laser eye surgery work?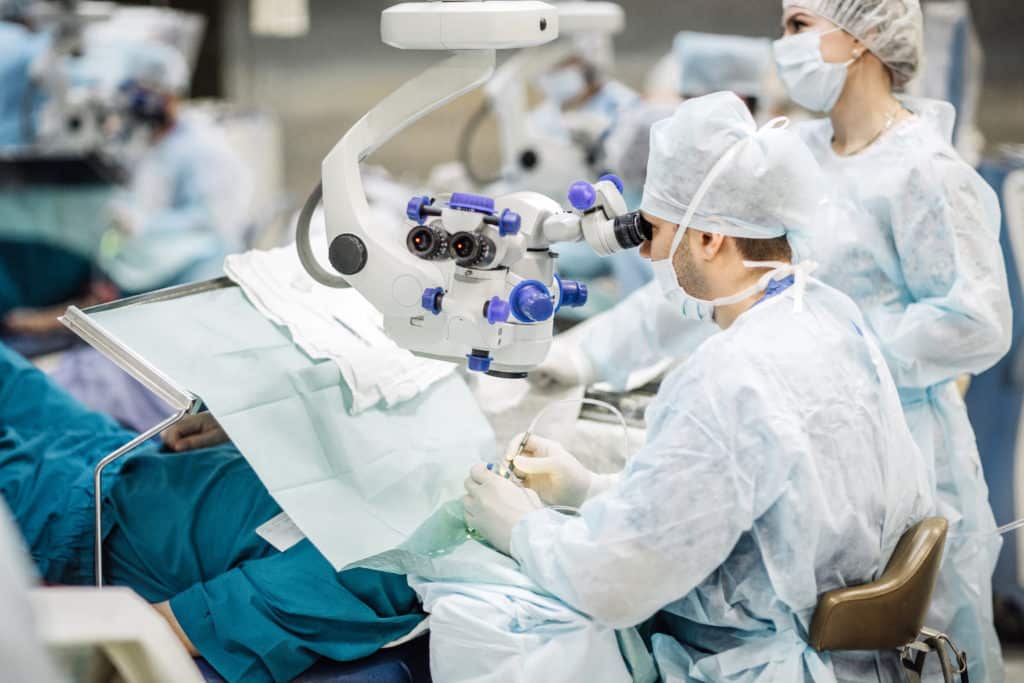 There are several steps to a successful laser eye procedure:
A refraction test: to determine whether the patient is operable or not. This step is a prerequisite for clearing up any doubts about dry eyes. This examination also helps prevent the risk of complications;
Avoid contact lenses: for two weeks before the laser procedure, patients must avoid wearing contact lenses. The latter can lead to corneal deformation;
Eye anesthesia: before the operation, the doctor anesthetizes the eye using eye drops. This procedure takes the pain away;
Lidded speculum: the eye is kept open and subjected to the laser;
A suction ring is used in the anterior eye, to limit eye movement, which could adversely affect the operation;
Creation of a corneal flap using the femtosecond laser, by folding the flap;
The excimer laser remodels the underlying cornea;
Finally, the surgeon closes and sutures the corneal flap.
Sublime Clinic is available to assist you in your quest for laser eye surgery in Turkey. We collaborate with the best specialist clinics in Turkey and with leading specialists in the field. Our teams are with you every step of the way until you are fully recovered. What's more, you'll benefit from our rates, which are clearly the most attractive in the industry. We offer the best value for money! So don't hesitate, contact us now.